Prisma well superstructure for the smaller well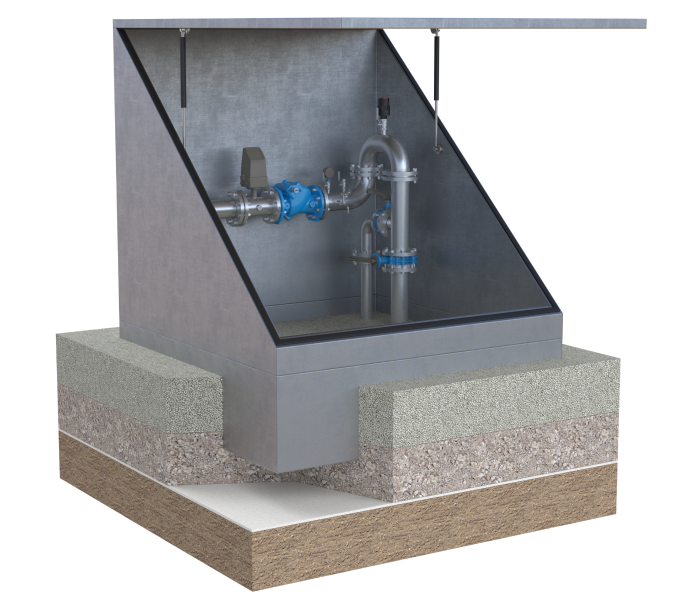 Our well superstructure Prisma has a simple and modern, perfect for the somewhat smaller well installation. Walls and hatch are sandwich panels with a layer of aluzink on the in- and outside. The insulating core is 40 mm extruded polystyrene. Prisma is standing on a base of aluzink, which is placed on a gravel bed or a concrete base.
Protect your other water installations
Prisma can also be used to protect water reservoirs. The superstructure is then placed above the descent door. It is also suitable for protecting valve installations above ground.
Service-friendly and easy handling of your well installation
The front of Prisma is easily opened by two spring dampers. Here is plenty of room by inspection and service- and maintenance. For larger service work the entire superstructure can be folded backwards and then exposing the installation. The pump- and electrical installation are completely protected from frost and external polution from th surface. The electrical equipment is mounted on a wall panel made of aluminum, 800 x 1000 mm, and is fixed on the base so it remains on its place when the superstructure is folded or off lifted.
Prisma in two sizes

Prisma I: 1850 x 1850 mm

Prisma II: 2850 x 1850 mm

For the smaller well
Foldable
possible to lift off
Perfect as protection of water reservoir or valve above ground protection