Drilling for our most important needs – clean water and energy
We drill large and small wells for municipal drinking water, industry, and farmers
We offer the full range of our competence and technology for a perfect drilling project of rock wells, formation filter wells, and gravel filter wells in dimensions from 2" to 800 mm. The drilling methods are Air pressure drilling, Water pressure drilling (Wassara), and Rotational drilling type direct- and reversed circulation drilling.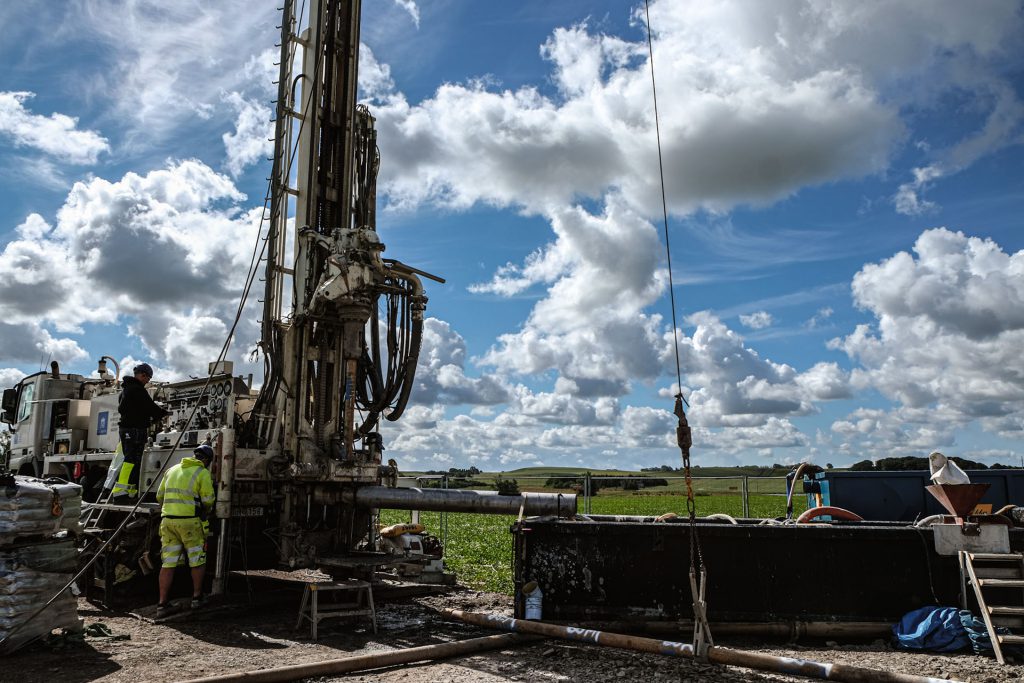 Successful drilling
There are always uncertainties that you can not control in a drilling project. Experience is obviously important, but also that there are procedures and checkpoints. We want our clients to feel secure in the implementation and therefore is the geological feasibility study important. It gives us the answers and what we can expect when drilling. Sometimes an exploration drilling is required to provide further responses to the dimensioning of the well. The well drilling is always done after a given routine and with as little environmental impact as possible. Completion and installation of the well equipment is always under Malmberg method and according to Normbrunn 16 (Sweden).
Our process
Geological feasibility study
Hydrogeological exploration drilling
Malmberg Drilling means high quality, better environment, and safe working environment
To perform a water well or energy well means large machines working and moving around. It requires planning of the work and experienced staff that know the routines. We stand for safe work carried out by modern machinery, well-trained and experienced staff who always gives their utmost and act professionally. We are ISO 9001 certified in quality, environment ISO 14001, and health and safety ISO 45001.
For more information or questions, please contact me