Competence inspires confidence
We build water and wastewater treatment plants for municipalities and industry. We are there every step of the way, from process design to finished installation. From innovation and sketch pad to the manual work on site.
We build tomorrow's water purification treatment so that you are prepared to meet the sustainability requirements of the future. We design bespoke, turnkey water purification treatment plants for a more sustainable future in our aim for nothing. Zero emissions. Zero pollution. Zero waste.
Malmberg don´t just give you the technology. We are knowledge bearers. We don't just give you the water. We guarantee you good quality water. Malmberg provides the complete solution.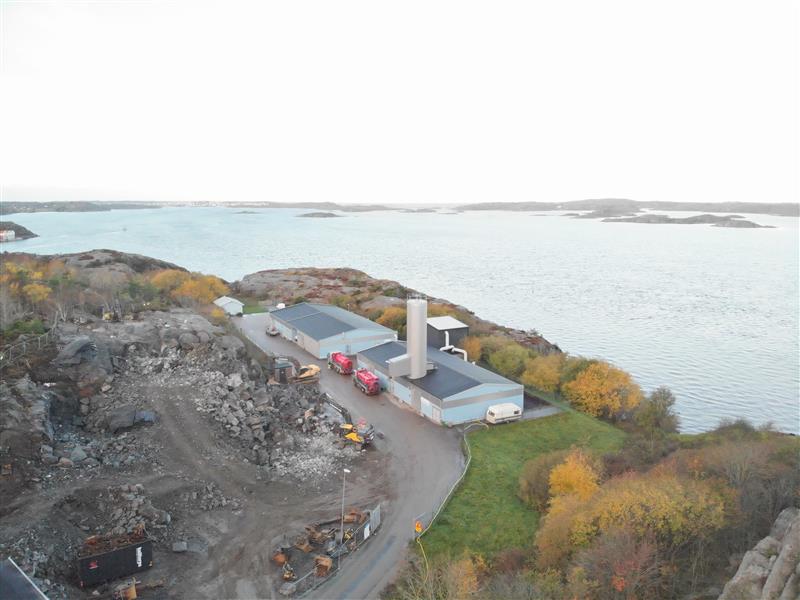 One of Orust muncipacity´s most important projects for the future!
Ellös ARV is being modernized with new process and mechanical equipment in the existing parts, and at the same time the plant is expanding with a new biological treatment. In total, the plant will have a capacity for 20.000 pe. The new part is equipped with membrande technology to ensure the tough requirements for purification. Ellös new sewage treatment plant will serve the whole Orust for many decades to come and create a safer environment and cleaner water for the next generation!
Malmberg is your reliable partner
Malmberg is both the expert and the contractor in water purification scenarios. That makes us a reliable partner in joint projects. We believe that working together and partnering are the key to a successful outcome.
Malmberg possesses a unique breadth. By surrounding ourselves with the finest skills, we easily meet the needs that arise in our different projects. We take on the role of project manager and have all the requisite skills in all the areas that affect a purification project. We work day in, day out on refining quality and competence in the fields of processes, technology, design, manufacture and project management. Our constant striving to become even better directly benefits you. And the next generation.
What do we do?
Are you a municipality?
Malmberg is a partner you can rely on.
Building or renovating a treatment plant is often a long process, and before you even get to implementation and a procurement the challenges for a municipality can be extensive. We are used to, and have an extensive experience in all forms of contracting which makes us a reliable partner. Today, we design, build and install everything from designs to general or turnkey contracts. Several of our projects are also run in the form of collaboration. We combine our competence in processing and our knowledge in engineering with experience and help you all the way to a finished treatment plant.
Are you an industry?
Malmberg provides solutions.
Environmental work is highly valued in industrys today. If you also have a water-intensive process, there will be new and tough demands on the water treatment. We are capable of implementing a holistic approach to purification challenges that industrys face. This can be about technical consultation that can lead to a sharp design for an improvement or the entire facility to be implemented. We also collaborate with several technology partners to find the right solution for your specific water. Feel free to try us out and have a discussion about your needs.
Do you need to have your installation maintained?
Malmberg is here for you.
A process plant consists of thousands of interacting parts. Service and maintenance are the lifeline. We help you get the facility running as it should. We have service agreements with municipalities where maintenance is planned or minor improvement projects are started in a facility. It can be both emergency measures or planned. We not only offer mechanical maintenance, but can also review automation and digitization within a facility.
Malmberg provide not only the technology. We are also bearer of knowledge. Malmberg gives you the complete solution.
For more information or questions, please contact me